ABOUT COBOR
We're a professional company focusing on developing and producing skincare products for more than 20 years. COBOR is our brand established in 2002.
Our main goal is to bring safe, healthy and effective skincare products for our customers. We've been looking for active ingredients in nature for years. Our developers have consulted thousands of related research reports and tested hundreds of natural materials in the laboratory. Once a new product comes out, all the members will test it first. Negative reviews from anyone during the test will eliminate this product because we always believe that our customers deserve the best. So all of our current products on the market contain natural ingredients such as seaweed, truffles, etc., which have been proven to be effective for anti-aging, reducing wrinkles and moisturizing in many researches.
Thanks to our pursuit of excellent quality, our brand is well recognized by professionals and the global market. In 2019, we've sold more than 27,000,000 pairs of eye masks worldwide. Our products have been exported to 15 countries and regions. We've got more than 10 patents and we've passed the audit of GMPC and ISO 22716 certification.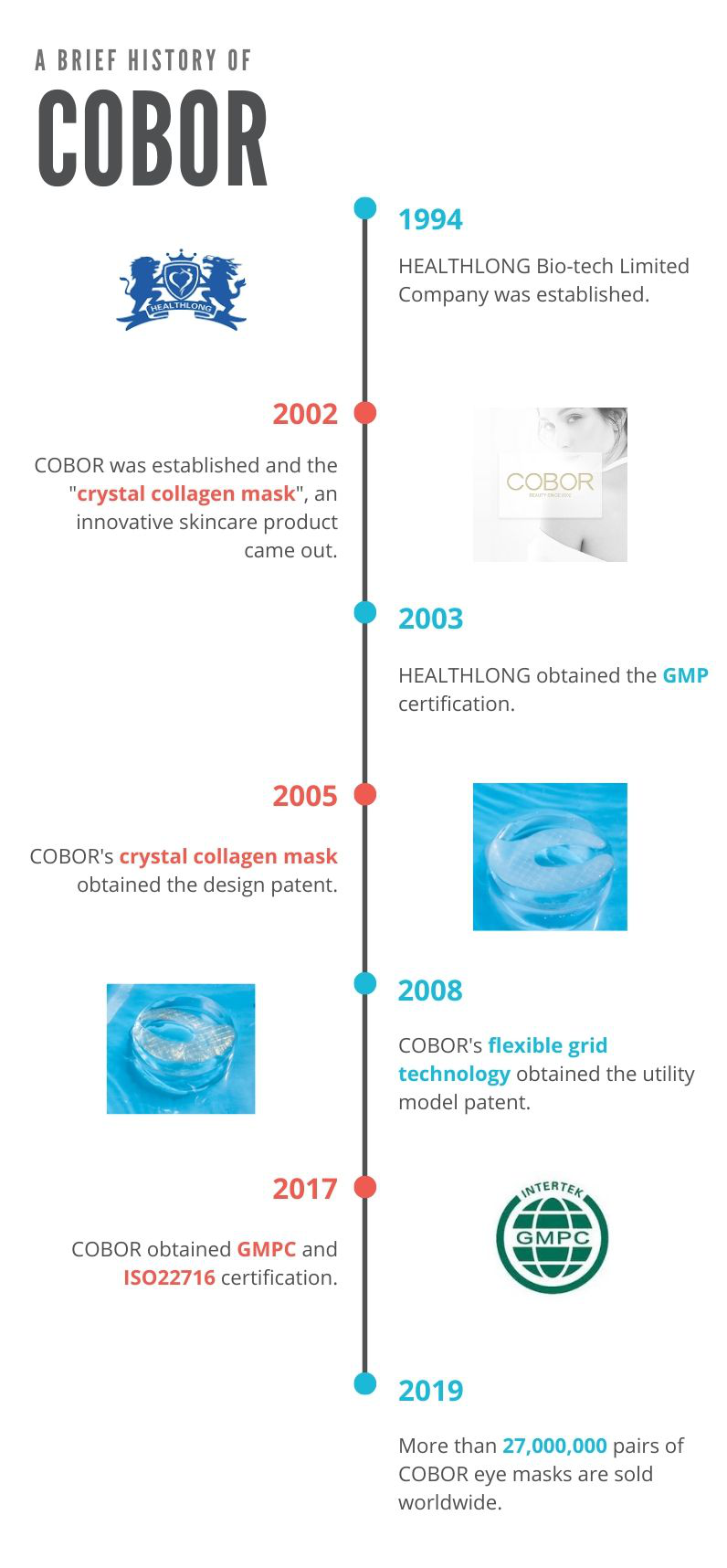 CORPORATE INFORMATION
COBOR belongs to Shanghai Healthlong Biochemical Technology Limited Company. Founded in 2002, the establishment of COBOR brought the innovative technology of crystal collagen mask. Our products come with a promise to uphold the finest standards of excellence and have gained a good reputation worldwide. We're proud of serving more than 3,600,000 customers worldwide with our safe, healthy and effective skincare products in 2019.
Healthlong Inc.(COBOR brand)
New Caohejing International Business Center A
391 Guiping Road
Shanghai 200000
+86 400-821-3898